Welcome to the first edition of the Community Advocacy Alliance, Police Veterans in Schools Newsletter.
Chairman's Message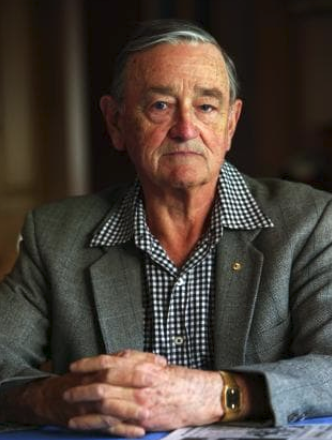 This first Police Veterans in Schools Newsletter is an historic moment in the life of The Community Advocacy Alliance Inc's history following our successful launch of the Program on 23 November 2019.
I acknowledge the enormous amount of work done by all concerned with special thanks to our CEO, Ivan Ray.
The need for police to have good relationships with young people, particularly before they become offenders, is so blatantly obvious that it is difficult to understand what is holding the Victoria Police back from becoming totally involved.  After all, it is clear current policing practices have failed miserably in preventing youth crime.
Using the successful Police in Schools Program introduced to Victoria in 1989 as a guide, it is obvious that the PVISP will have a significant impact in keeping many young people out of trouble to the benefit of the community at large.  The workload of overworked rank and file police can only diminish as a result.
I am extremely confident that our PVISP will go from strength to strength.
The agreement of former Member, Ron Fenton, to act as our roving Ambassador and adopting his 'service dog, Yogi' as our Mascot is a reminder of the danger of police service and I thank Ron for his involvement.
My message to the Government and the Victoria Police is to take your collective heads out of the sand and get involved.  Young people deserve help, and the community demands more significant action to curb youth crime and anti-social behaviour.
I thank all members of the CAA Board and all our supporters for their enthusiastic support.
Merry Christmas and a safe and Happy New Year to all.
Kelvin (Kel) Glare  AO  APM
CAA Chair
PVISP Launch
After the recent successful launch at the Box Hill RSL on Saturday the 23rd of November,
we are now hard at work going through the initial phase of linking Veterans to their schools. Rita Panahi was our guest of honour tasked with officially launching our program. Over sixty invited guests joined veteran volunteers and the CAA Board at the event where the program was laid out for all. Rita expressed her amazement that this task should fall to the retired Police who were receiving no official support practical or otherwise. Rita emphasised the point that the program was a 'No Brainer' and she was astounded at the response from Vitoria Police as it defied logic. She also referred to, the fact that should not be overlooked, that Retired Police were so motivated by current in-action they felt it necessary to step up, and that says it all.
New Mascot                                     
Yogi and Ron have become our mascot and Ambassador, you can work out which is which. Ron a Police Veteran severally injured in the line of duty protecting Victorians, who to this day suffers as a result of being shot in the head by a deranged criminal, has Yogi as his guardian angel. Yogi is trained to warn Ron when difficulties start to manifest and he has improved Ron's quality of life dramatically. Ron still carries shrapnel that cannot be removed from his head and has suffered the consequences of the damage by those fragments. The damage done by the bullet has required Ron to learn to walk and talk again and regain mobility a challenge in its self. Medicine has done as much as it can for Ron but it has been Yogi that has provided the missing link.
Ron will be visiting schools and introducing Yogi to the children in support of the schools Veteran Officers. We are confident that Yogi will embrace his new role and acquit himself with his new skill of breaking down barriers with young people. Incidentally, having a real live Police hero in the classroom may also help.
School Expressions of interest
*All schools should have a Veteran allocated by the start of the school year
*Additional schools are currently under consideration
| | |
| --- | --- |
| School | Veteran |
| Camberwell Primary School | TBA |
| Cheltenham College | TBA |
| Bannockburn P12 | TBA |
| Stenevsville Primary School | Ross Whittingham |
| St Leonards College | TBA |
| Karingal Primary School | TBA |
| Wallan Primary School | Roger Sanders |
| St Francis Xavier College | TBA |
| Kerrimuir Primary School | TBA |
| | |
| | |
| | |