"The Community Advocacy Alliance Inc. (CAA) is a 'not for profit' charity concerned with several community issues.
We are comprised of several former senior police and a range of citizens from many other walks of life.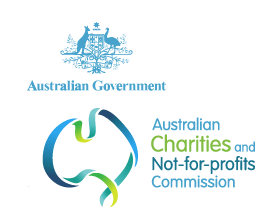 Our primary interests are dealing with the high rate of Police and Emergency Service workers Suffering from Post Traumatic Stress Disorder (PTSD);ensuring we have a Victoria Police Force that is serving the public in an ethical and efficient way, influencing the Criminal Justice System to be more accountable, particularly in relation to victim's rights, and ensuring we have an ethical, competent and accountable State Government of whatever political persuasion is in power at any given time.
We act as a 'Think Tank/Lobby Group' that is always mindful of our own responsibility to act ethically.
Our work with and for PTSD sufferers is ongoing and includes direct assistance to many sufferers .
With the appointment of Chief Commissioner Shane Patton to the Victoria Police we are confident we will see dramatic improvement in police services.
The Criminal Justice System will increasingly be a target of our constructive criticism.
The current State Government is making a mockery of the Westminster System of Government. It is displaying a level of incompetence never previously witnessed in Victoria along with a degree of corruption and lack of accountability that is undermining our whole political system and our democracy.
The CAA will do all within its power to call out these unacceptable actions without fear or favour, malice or ill will. This is not about politics but about behaviour. We would be just as critical of ANY Government that behaved as this Labor Government is doing."
We accept that the decision makers who have chosen not to engage with us are exercising their prerogative.
The Vision
Policing
To promote the adoption of best practise for police service delivery. To promote the application of the core values of policing. To develop the proper application of proactive and reactive policing philosophies, principles and strategies. To encourage modern management practices. To be a voice for the community of Victoria and advocate their values. To encourage police management to police by exercising the legal principals of fairness for the whole state of Victoria without preferencing any particular special interest group. To ensure that policing operates in this state within the confines of the law and legal principles both operationally and administratively – in this space, the Victoria Police must be a beacon.
The Mission
To promote and advance best practice in Policing and the broader Law and Order environs.
Law
To encourage the judiciary to adopt and administer the law of the government and remove itself from creating laws that are not established by the proper democratic process. To actively abandon and discourage therapeutic justice. To realign the rights of the victim so that the law is administered fairly, not fair for only one sector of the community. To make the judiciary accountable.
Membership
The CAA is an Incorporated Association, is registered as a charity and has been granted tax free status by the Australian Tax Office. Its membership is administered by its current Board of Directors. It remains open to likeminded individuals committed to change in policing and law and order generally in the public interest.