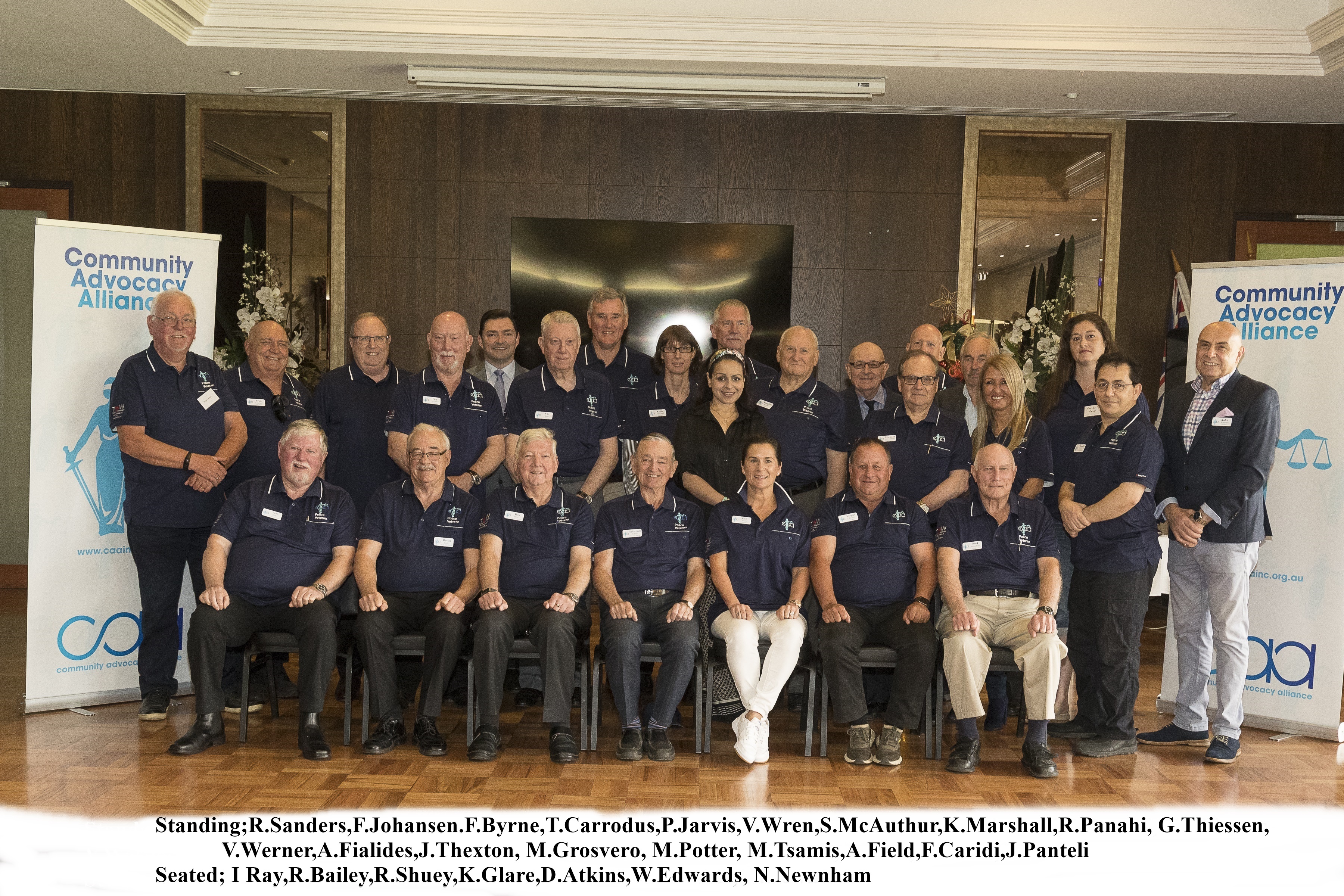 Kelvin (Kel) Glare AO APM – Executive Chair CAA
Served in the Victoria Police from 1957 to 1992 retiring as Chief Commissioner. Served in all ranks except Commander. First Assistant Commissioner Internal Investigations. Admitted to practice as a Barrister and Solicitor 1977. Active public speaker in relation to Policing and Law and Order community safety advocate.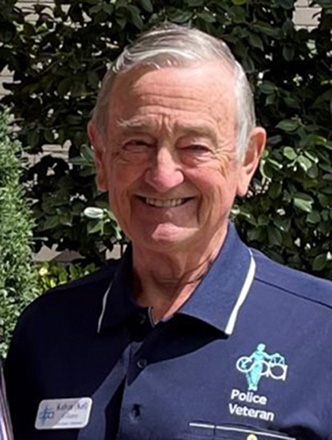 Ivan W Ray – CAA Chief Executive Officer – Executive Secretary – Co-founder
A Victoria Police veteran of 32 years retired as an Inspector. The founder and inaugural President of Blue Light Victoria and inaugural President of the Blue Light National Federation when the concept developed interstate and internationally. His career spanned extensive operational and proactive policing. The Victoria Police Public Relations Officer for a number of years he studied Advertising and Public Relations later invited to join the faculty at RMIT as a lecturer in Public Relations. With broad experience working in the community holding numerous community leadership roles, his expertise in this area is an asset for the CAA. Community safety advocate.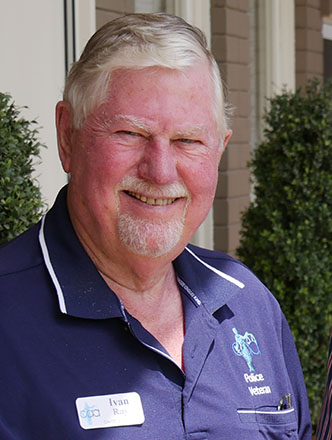 John Thexton – CAA Member and Executive Deputy Chair
A former member of Victoria Police for 42 years as an Inspector, a detective at all ranks and as a police prosecutor. I obtained a Master Degree in Leadership and Management (Policing), a Diploma in Alcohol and Other Drugs and Certificate IV in Youth Work and Training Assessment. I developed a strong belief in the effectiveness of interdisciplinary teams and championed their development. Two programs, Operation Newstart Victoria (ONV) and the Northern Assessment Referral & Treatment Team (NARTT) both won awards at a national level in the Australian Crime and Violence Prevention Awards. NARTT was also recognised at a state level by being awarded the Victorian Public Healthcare Ministers Award for Outstanding Team Achievement. I am a passionate advocate for proactive policing in particular with youth.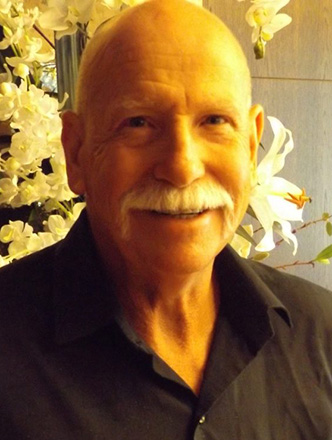 Dr Ray Shuey, AM, APM – CAA Board Member
An international road safety specialist founded on 41 years service with Victoria Police attaining Assistant Commissioner & Acting Deputy Commissioner portfolios. International publications include, "Benchmarking Road Policing", "Drink Driving", "Speed" & "Data Systems" management for decision-makers. Community Safety and Road Safety Advocate. Chairman, International Safety Foundation Inc. (NFP Charity), Chairman Pedestrian Council of Australia.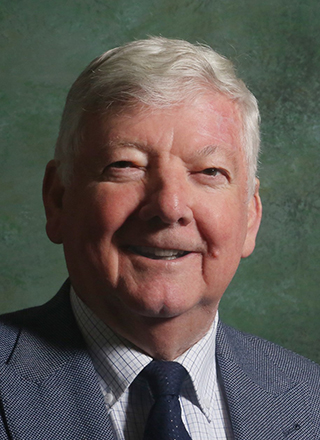 Martha Tsamis – Executive Director
Martha Tsamis is a licensed venue industry veteran with a passion for helping youth and introducing harm minimisation policies that support adolescents. She is currently a member of the steering committees of two Liquor Licensee Forums coordinated by Stonnington and Melbourne councils, state government and law enforcement agencies. She has been acknowledged for her community service in actively working to improve security in the entertainment industry and preventing crime within the community.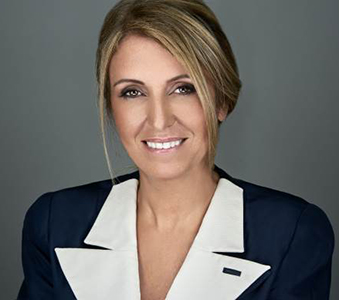 Frank Byrne B.Bus- PVISP Coordinator –  Treasurer
Detective Superintendent of Police (retired). His 36-year service has included developing strategies for the prevention of crime. Frank was Deputy Director of the National Police Research Unit in Adelaide 1990/91 and his police service also involved working as a consultant for an aggregate of 5 years advising the Law and Justice Sectors of Papua New Guinea, Solomon Islands and Vanuatu.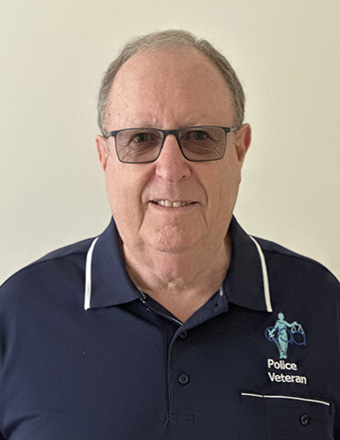 Stephen McArthur  – Executive Director
Grew up at Glencoe Station, Hattah. Spent the first 40 years at Glencoe and Wampo (NSW) stations (apart from stints at boarding school and university). Member for Monbulk 1992-2002. During his time in Parliament, Steve served in many roles including Shadow Minister for Water Resources, Shadow Minister for Agriculture and Manager of Opposition Business. Melbourne Market Authority – Chairman 2013-17, Board Member 2011-2013. Yarra Valley Water – Board Member 2012 -2015.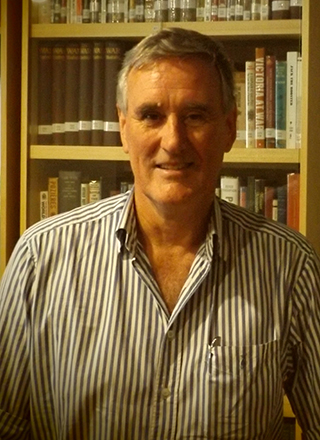 CAA HONORARY LEGAL ADVISER
Glenn Jones
LLB, MLP, A.Dip.JA – CAA Honorary Legal Adviser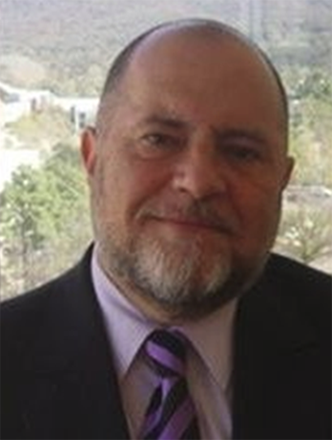 CAA HONORARY ETHNIC ADVISOR
Ivan Kolarik, OAM– CAA Honorary Ethnic Adviser
Ivan came to Australia as a refugee from former Czechoslovakia in 1968. He has a BA(Hons) degree from University of Melbourne and Diploma in Librarianship. He has almost 30 years of professional experience in immigration and ethnic affairs, in senior government posts. Ivan was the first Police Ethnic Advisor in Australia, the position created by CCP of Victoria Police in 1983. Out of 20 years with Victoria Police, for 10 years he occupied an inaugural position of Executive Director, National Police Ethnic Advisory Bureau. In this leadership role he oversaw development of national policies for police management of challanges of the culturally and linguisticaly diverse Australia. Some of the policies were adopted by European Police Forces. Ivan was awarded a prestigious Churchill Fellowship. For his achievements he was also awarded the Order of Australia Medal (OAM). Ivan was invited by the Czech government to share Australian experiences in the area of police/ethnic relations with the Czech Police.
Noel Newnham APM, BA, Dip. Crim – CAA Member
A police officer for 35 years, initially in Victoria. He retired from Victoria Police at the rank of Deputy Commissioner to become Commissioner of the Queensland Police following the Fitzgerald Commission of Inquiry. Subsequently he was a Visiting Fellow in Police Management at Charles Sturt University. He is a strong supporter of individual freedoms under the rule of law and an outspoken critic of corruption and inadequacies within the public sector.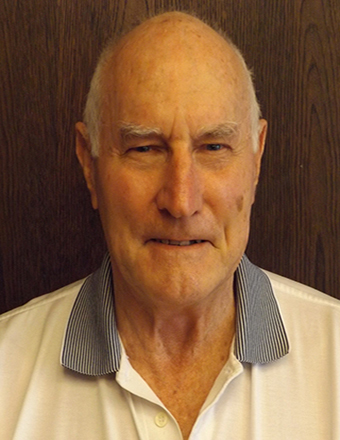 Damian Oehme, B.Bus (Bus Admin) F.Inst Lex (Retired) – CAA Member. 
Damian served 42 years in Victoria Police, retiring in 2016 as the Station Commander of the Greensborough Police Station. Damian worked in many areas of Vicpol including crime, traffic, corporate, general duties, and was a police prosecutor. He was the Assistant Director (Prosecutions) at the Traffic Camera Office and was seconded to Crime Prevention Victoria as an Acting Inspector (Liaison Officer). He worked as a Staff Officer for executive members at the Victoria Police Centre. Damian took up acting 11 years ago and has performed on stage, television, and several feature films and has been successful in this field of the arts. He also builds websites in a professional capacity having designed and fabricated many sites for both corporate and private individuals and produces and edits short films. Is a Director of A-Tag Authenticated Pty Ltd which protects memorabilia by virtue of RFID and synthetic DNA technologies.
Michael Potter – CAA Member
Michael is a corporate communication and marketing adviser with over 35 years experience serving clients in Australia, NZ and near Asia. A former journalist he moved to Ansett's public relations team in the 1970s before being recruited to the West Gate Bridge Authority to market and communicate Victoria's first and highly controversial toll facility. After leaving West Gate he helped establish the Australian operation of global PR group, Burson Marsteller, a subsidiary of Y & R before establishing his own consultancy Pacific Strategies a business he operated with partners for 15 years delivering communication and marketing solutions for clients in Australia and across near Asia. A former president of the PRIA he has been a guest lecturer at the RMIT, Monash University Business School and is a member of AsiaLink. Now semi-retired he is particularly concerned at the breakdown in law and order in Victoria and is a keen advocate for a police force and a judicial system which meets community expectations. He joined the CAA after witnessing the aftermath of a violent jewellery store robbery in Melbourne. Its owner is now a friend and also a member of the CAA organisation.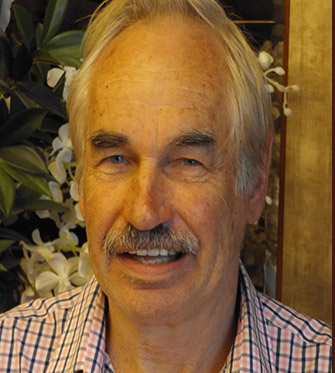 John Bodinnar APM – CAA Member
Retired as a Chief Superintendent John had a diversified career in Victoria Police and served in all three operational departments (Operations, Traffic and Crime) as well as training and executive management. He received the Australian Police Medal for services to policing in Victoria as well as several developing countries. After retiring he established a private consultancy company specialising in road safety, community policing and national security with clients in Africa, Europe and the Middle East. John brings strong commercial and strategic policy skills to the CAA and maintains a passion and commitment to public safety in Victoria. GRANTED EXTENDED LEAVE OF ABSENCE APRIL 2019 – OVERSEAS COMMITMENTS
John Panteli – CAA Member
In business for over 45 years, in various market sectors, initially in manufacturing- print/publishing/marketing/advertising, then setup companies involved in sports marketing and licensing, entered the hospitality industry with his own restaurant wine bar engaged in facility management services in the Middle East. Today, John is the managing director of Professional Speakers Bureau- celebrity and entertainment placement agency and also managing director of the newly formed company that provides sports and veterinary markets with thermal imaging technology services, Thermal Consultancy & Research Services (iTherm)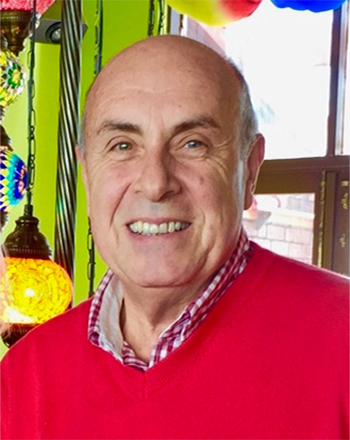 Wayne Edwards – CAA Member
A self employed Private Investigator for 35 years, previously involved in the racing industry as a jockey and steward. Passionate victims and community safety advocate.
Timothy Carrodus – CAA Member – – MBA, BA (Criminal Justice Admin), CFE.
A Victoria Police 20 year veteran attaining the rank of Detective Inspector. Law and order experience with the private and public sectors in Australia, and internationally with the United Nations and World Bank Group, specialising in fraud, corruption, malfeasance and mismanagement. Community safety advocate.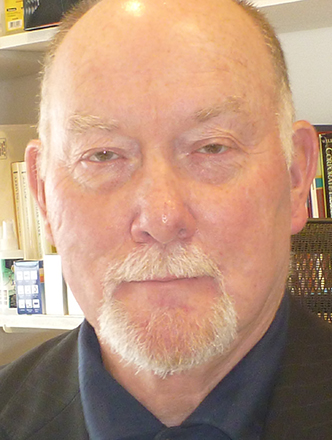 Gordon Charteris  – CAA Member
A Victoria police 42 year veteran attaining the rank of Inspector. Gordon is well respected for putting the role of policing a community ahead of his career.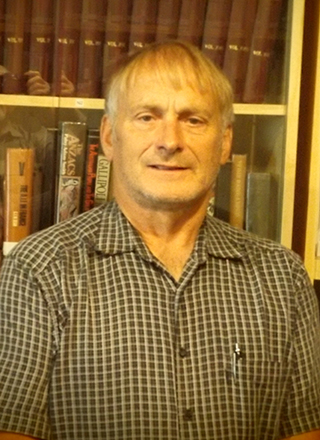 Fred Johansen APM – CAA Member
Superintendent of Police (retired). Emergency Management Coordination, Divisional Command, Crimtrac, Service Delivery and human resource projects. General duties, traffic and both crime and internal investigations. Past President of the Police Association and past Director of the Police Credit Co-Op (BankVic).
Vic Wren – CAA Member
Vic a Country Superintendent District Commander when he retired started his working life at 14 as a farmhand looking after himself. A career on the railways followed and then Victoria Police. Experience in traffic including a stint on the Solos. His career then turned to crime detection where he excelled and moved through the crime fighting ranks to Detective Chief Inspector before moving North to Mallee to to command that district. Since retiring Vic has been involved in a variety of projects and brings not only broad police experience but an acute understanding of the communities in both the city and country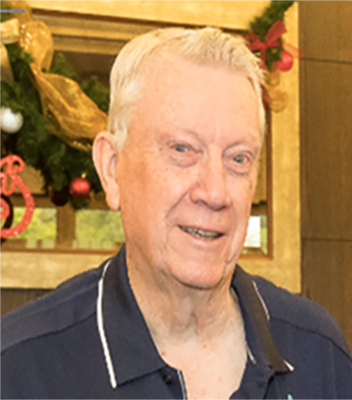 Gordon Beach – CAA Member
Served in Victoria Police from 1966-1999 attained the rank of Superintendent.  During 1967-1969 was called up for National Service and served in the Military Police and spent most of 1968 in Vietnam. Recently involved in Saluting their Service, a Department of Veteran Affairs Grant, to establish an Honour Board reflecting those members of Victoria Police who, whilst serving members, were called up for National Service `Also involved in modernising website which further expands on Military involvement of Victoria Police members between 1962-1972.  With in Victoria Police, served in Drug Squad, Tactical Investigation Group, Criminal Investigation Bureau, Independent Patrol Group, Crime Car Squad, Internal Investigations Department and various uniform Stations
*IN MEMORY*
 Vaugnan Werner – former CAA Member
Retired from Victoria Police as Assistant Commissioner Crime after 34 years service. Vaughan passed in 2019 a genuine and well-respected man who led a full and Christian life – Rest in peace Veteran, your service to CAA may be over but your memory will linger with us in perpetuity…..